Bachelor of Games & Interactive Enviroments - SoftwareTech Major
WHAT I'VE BEEN WORKING ON
I've been studying game development for coming up to 4 years now and id love to show you 4 of my personal favourite projects to commemorate this, these projects are my personal favourites and I'm positive ill be adding to this list later as I grow.
Game Summary
Soul Invasion is a strategic third-person shooter where the players use their enemies' power against them.
​
The goal of the game is to defend your ancient temple and its treasures from a power-hungry corporation using your innate hacking abilities as a living consciousness.
​
The narrative provides an imaginative alternate reality of a magnificent civilization, accompanied by a stylized realistic Aztec/Sci-Fi Artstyle with lush colours and lighting, emphasizing the rich game world and setting.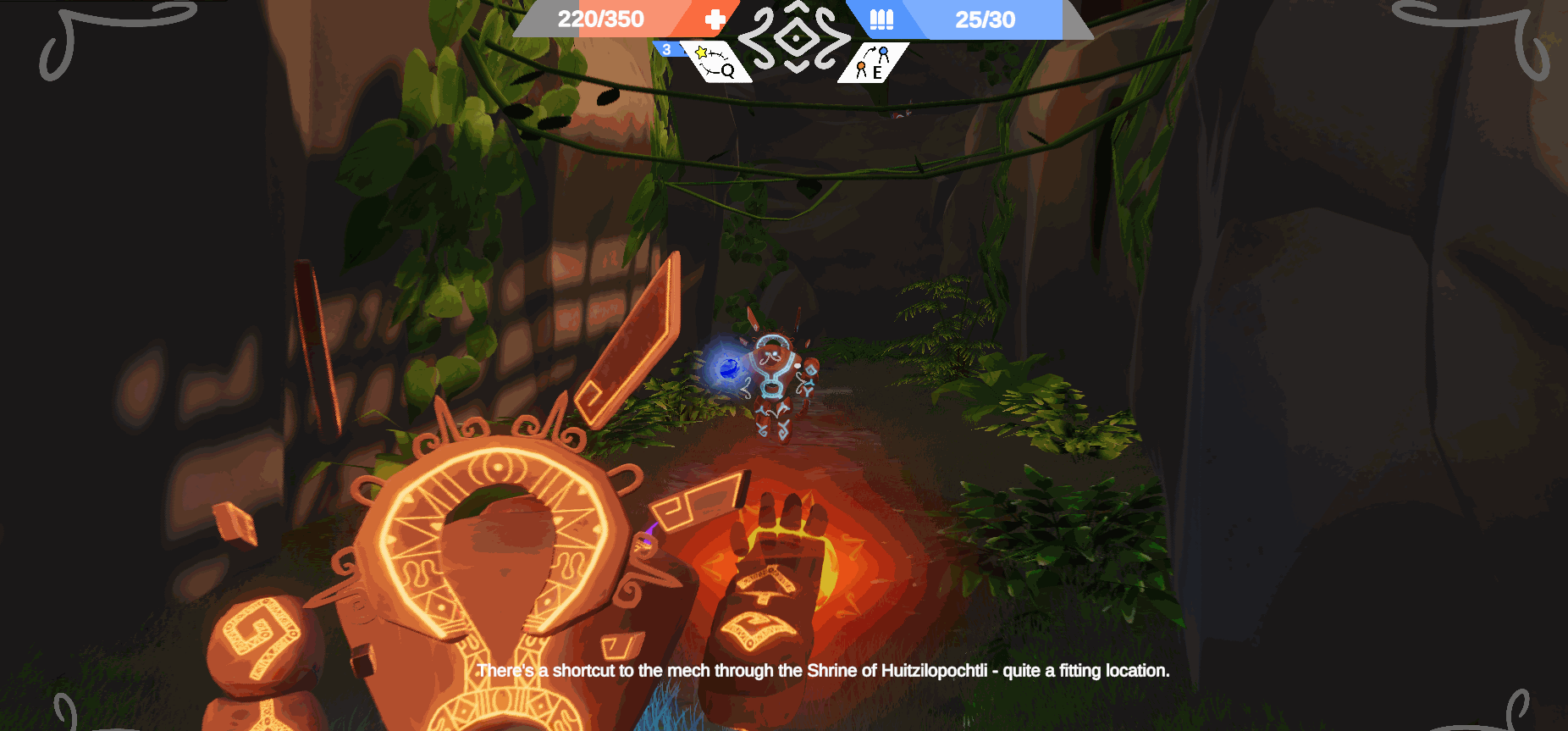 Programming
I was one of the main Programmers for Soul Invasion, I designed and Implemented the core player systems. I the unique game design was a very interesting challenge to implement but was overall a huge success in teaching me how to approach difficult problems.
​
When I wasn't programming I was working as the producer doing VFX or UI.
​
When working as the producer I would take responsibility for laying out the task for the group. Unfortunately, I stepped down from the role in the second half of development due to family matters.
Other Roles
Captain Starlight's Adventures
Game Summary
Backend and Ux Systems
Captain starlights adventures is a party game collection of 2D minigames for PS4, Xbox and PC aimed at helping children in the captain starlight foundation improve their hand-eye coordination. The main game is a collection of small minigames that last from 0 - 7 secs. That explores a range of different buttons and inputs found on a ps4 controller. This means it will keep the target audience of kids aged 4-6 engaged though the constant rotation of new challenges.
The goal of dependence is to stop the source of and invasion before it spreads across the world, this being a rose that spreads vines across the main characters home. The player will have to figure out platforming puzzles
The goal was to create a short story based gameplay experience. that embodied the game jam themes Spam, Balance and Rose. These themes where explored in numerous ways both through gameplay and narrative, and through the unique visual style.
Goals on the Project
my primary role on the project was to create the backend systems that the game ran on, On the left, you can see the tutorial system that I was in charge of designing and implementing. I also implemented the User Menus with design help of my team. the rational behind myself conducted the backend work as I was the only software tech major on our team allowing my teammates to work on the individual games which are a far more design-oriented task suited to their game design major.
Game Summary
Modeling Work
Whale Island
Tasked with creating a diorama, I created a whale island that is animated swimming through the ocean. This is one of my personal favourites where it comes to style, theme and overall aesthetic.
Wizard
Tasked with creating a high poly model that was possed. I created a cartoon wizard practising his mysterious unknown magic. This was my first attempt at high poly and I'm aware that I have a long way to go.