Bachelor of Games & Interactive Environments - SoftwareTech Major with Distincion
Game Summary
The game's goal is to defend your ancient temple and its treasures from a power-hungry corporation using your innate hacking abilities as a living consciousness.
​
The narrative provides an imaginative alternate reality of a magnificent civilization, accompanied by a stylized, realistic Aztec/Sci-Fi Artstyle with lush colours and lighting, emphasizing the rich game world and setting.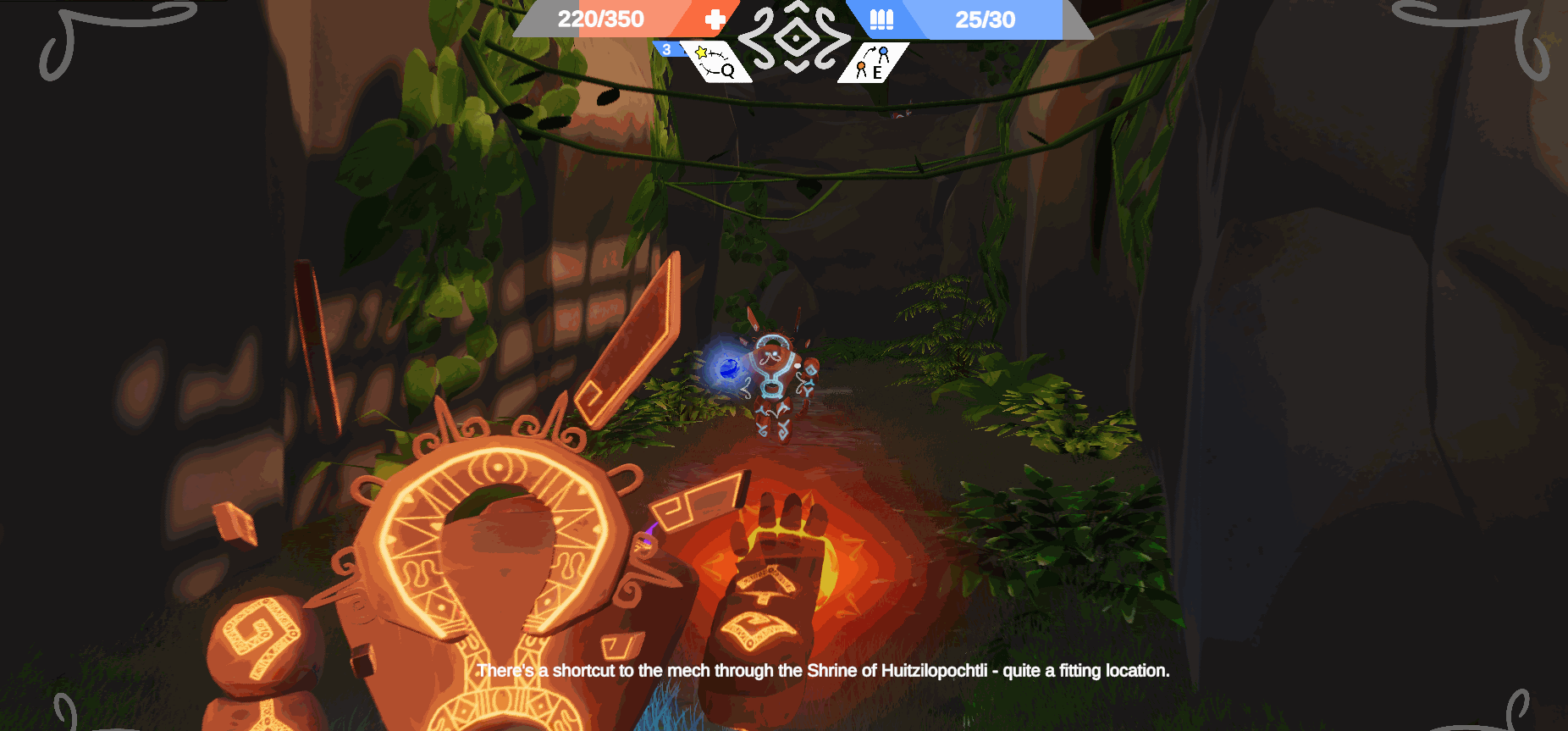 Programming
I was one of the main Programmers for Soul Invasion. I designed and Implemented the core player systems. The unique game design was an exciting challenge to implement but was a massive success, teaching me how to approach complex problems.
When I wasn't programming, I was working as the producer doing VFX or UI.
​
When working as the producer, I would take responsibility for laying out the task for the group. Unfortunately, I stepped down from the role in the second half of development due to family complications at the time.
Other Roles
Soul Invasion is a strategic third-person shooter where the players use their enemies' power against them.